This page is *very* graphics heavy (how could it not be?). Please have patience because its very worth it :)


to Liza's Mel Gibson Page!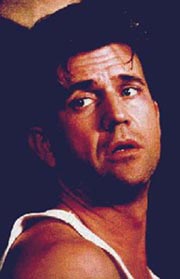 "Name: Mel Columcille Gerard Gibson


Profile: Actor, Director, Producer


Born: January 3rd, 1956


Here's the fun thing about this site, people. Virtualy every picture you see can be clicked on and be seen in its original (bigger!) version (a smaller screen will pop up so you won't have to use your back button and wait for the page to refresh again). I hope you enjoy these fan pages. I believe that Mr. Mel Gibson is a fabulous actor and deserves recognition for his remarkable talent -- and he also happens to be one of the handsomest men on the big screen ;)
Thanks for sharing, Mel :)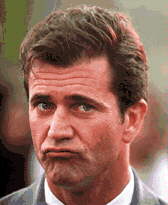 For Mel Gibson's brief biography ( written in point form by *yours trully* ) and links to other bio pages click HERE. There are some very interesting facts and trivia in here. :)
Here is an ARTICLE I found that was written by Mel himself. It is *very* funny. Check it out! He interviews himself *hint hint* :)








I'm taking a little poll. Who's your favorite rogue? Click here for info and your list of choices
Please sign my guestbook, let me know what you thought of my page or maybe just your thoughts on Mel Gibson. I'd love to hear from you! Also, I now know the name of the newest addition to his family. He and his wife have named their new son Adam :) (I *think*)

Read My Guestbook! | Sign My Guestbook!

Back to my Favorite actors page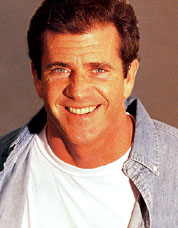 Thanks for visiting! Please come again!
Cool Celebrities Ring
[ Top 25 | Random | Join ]
Special thanks to *Silly* for the welcome sign at the top of this page. If there are images on this site that you would like recognition for let me know and I will credit you right away. Also, this is a non-commercial site, and does not intend to infringe on any copyright laws -- if you see something on here that should not be up, please let me know. Thanks!